Need website?
Advanced Web Development and Maintenance Services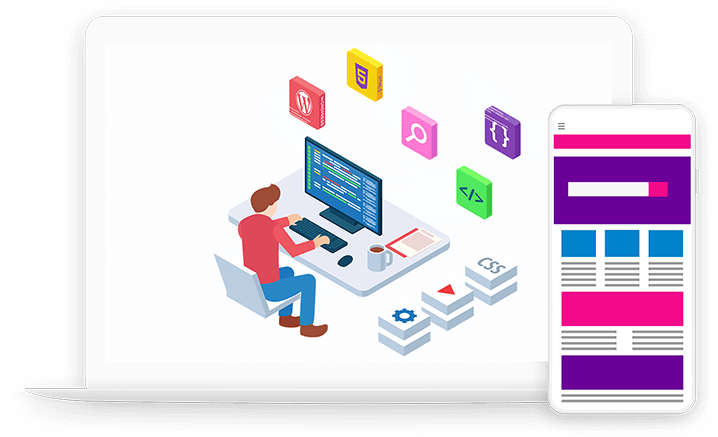 Let's Get Started &  Discuss your project!
Everything Under One Roof! We offer great
What we are passionate about
We do Website Development, Web Design using Divi Theme, Enfold Theme and we also Manage Hosting
Web Design & Redesign
Web design is the procedure of fabricating websites. It encircles a number of different aspects, including webpage layout, content production, and graphic design.
Domain, Hosting Migration & SSL
We are Hosting advisor and that we can migrate your website and add Security pad Lock (SSL). We recommend Namecheap hosting which is fast, reliable and secure. For the domain, you should choose Namecheap which is cheaper than others.
Customer Support
Swiss Codes promise to supply foremost support to our clients. We are providing 24/7 support. We give free consultation to debate the project.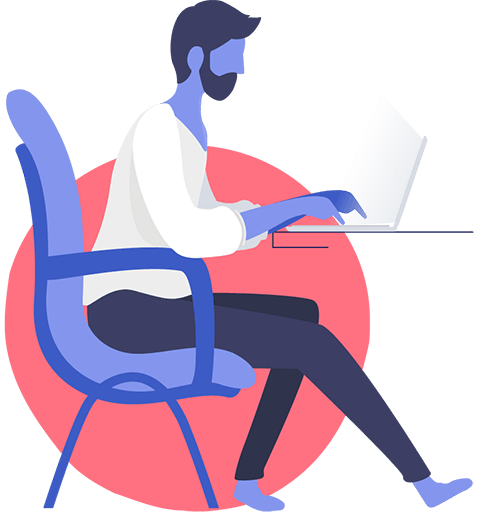 Why Hire Us
At Swiss codes, we've something different to supply . We grow our business by maximizing your business. Our goal is to create trust and future relationships with our clients.
We believe a consultative and holistic approach to web solutions. We study your business, your short-term and long-term goals, growth opportunities and lessons learned from your past experiences. Once we understand your business ideas and goals, we will propose an idea and guide you to implement the plan for fulfillment.
Profitable Solutions
Trust at Swiss Codes, you'll get an economical solution for your business.
Swiftly Response
We always give our clients quick responses with extremely little turn around time. We inform you as the issue get resolved.
Innovative & elegant Designs
Swiss Codes keep you with the present-day evolution of the digital world and deliver eye-catching, and distinctive designs.
Free Support
Our Professional Web Design, Development experts are 24 / 7 available for your help.

Define
First of all, We create a wireframe according to the client's requirements.

Design
Succeeding approval from the client, we convert the wireframe to elegant design with photoshop.
Refine
We send the ultimate design to the client for approval, we refine until his 100% satisfaction.

Build
The final step is to build the site . We build website using premium themes like Divi, Enfold, etc.
Website redesign & Development
We hired Nirmal to re-design our website and I am very happy with the quality of work and that we could have verbal communication in English. He was able to complete the work in a timely manner and also gave us, much-needed advice as to the direction theme we needed to use. I would recommend his company to anyone who is looking for quality work.
Priscilla Peters W.
Managing & Sales Director
I Need Help Making my website look better
I only give honest reviews, i believe in being honest so other people know what experience to look for. I give this freelancer 5/5 stars. He cares tremendously about how your website looks as if it was his own company. He is a great communicator and stays until most nights until 1 in the morning his time doing work…
Walter V
Maximum Sustained Performance
I need a very simple website that's mobile-responsive.
Nirmal, did an excellent job. I was very impressed by how fast he works and by how much he cares about making sure it's perfection and meets the quality and standard that you desire. He also works very hard and since we're in opposite time zones, he'd stay up until after midnight …
Melodee F
Melodee Forbes
Need Landing Page To be responsive and Design Fix
This freelancer is such a life-saver. He goes above and beyond. I had a job that was not done correctly by another designer. I had less than 2-3 hours to hire someone else or else my launching of the site would be doomed. Nirmal read my frustration in my job description post and immediately came to the rescue. He solved all of my problems immediately. I RECOMMEND EVERYONE TO HIRE THIS GUY. HE IS THE BEST!!!!! I will hire again
Smile 4 Haiti
Bienaime Agency
Website Speed Time Need Fix
He is so amazing. He is one of the best designers on Upwork. He gets the job done GOOD and FAST!!!!
Smile 4 Haiti
Bienaime Agency
Developer needed for wordpress blog theme modifications
Nirmal was quick to grasp the problem and provide a fix. He went over and above in completing the work as designed.
Richard B.
BeauSYNERGY Cosmetic Skin Clinic